Planning an arbor construction for your Moraga home or business property? Hawkins Pools is here for you. Despite our name, we do so much more than pools. Our skilled design and build team has decades of combined experience in landscape design, architecture, and outdoor structure construction, from pavilions to outdoor kitchens. We can provide you a custom arbor construction to your specifications, whether you're looking for a simple trellis for your garden or a large build to cover the patio outside your business. We work with both commercial and residential clients.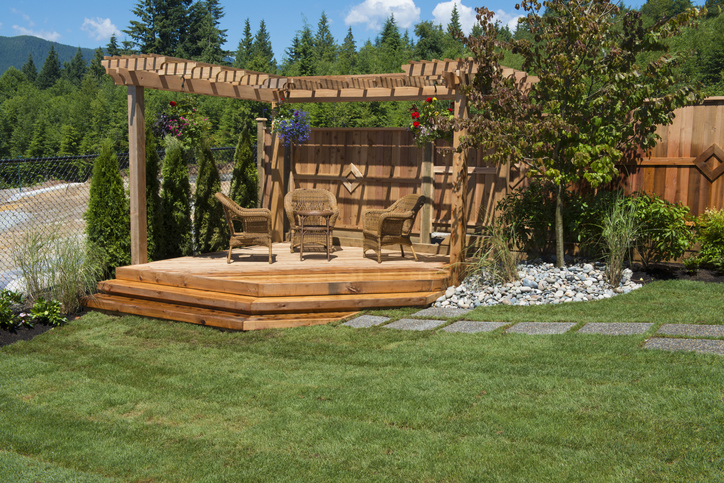 When you need an arbor builder, you can trust our team to get the job done well from start to finish. We keep our clients in the loop throughout every stage of the project, from the initial design phase all the way through completed construction. Arbors come in a variety of different styles and can be constructed with different materials. They're also used for a variety of functions, typically decoration or for shade. When we build an arbor construction project in Moraga, we take our client's requests under consideration so we can create a structure that both works for the area and type of home, as well as matching their preferred aesthetic. Based on the vision you have for your space, we can create a custom arbor construction that suits the style of your home, or something completely different. You may prefer the look of an Eastern-style or rounded arbor rather than a typical Western arbor, and that's fine! We love being able to be creative with our projects.
The shared philosophy among our contractors is that a successful project is comprised of two things: a great design and a great builder. Hawkins Pools offers both. We'll manage your entire project so you don't have to worry about a thing. We're located in San Ramon and currently serve cities throughout the East Bay. Need someone for your arbor construction project in Moraga? We're your people. Call 925-886-1300 to set up an appointment today! Check out our great review on Yelp!