Testimonials for Swimming Pool Contractor – Hawkins Pools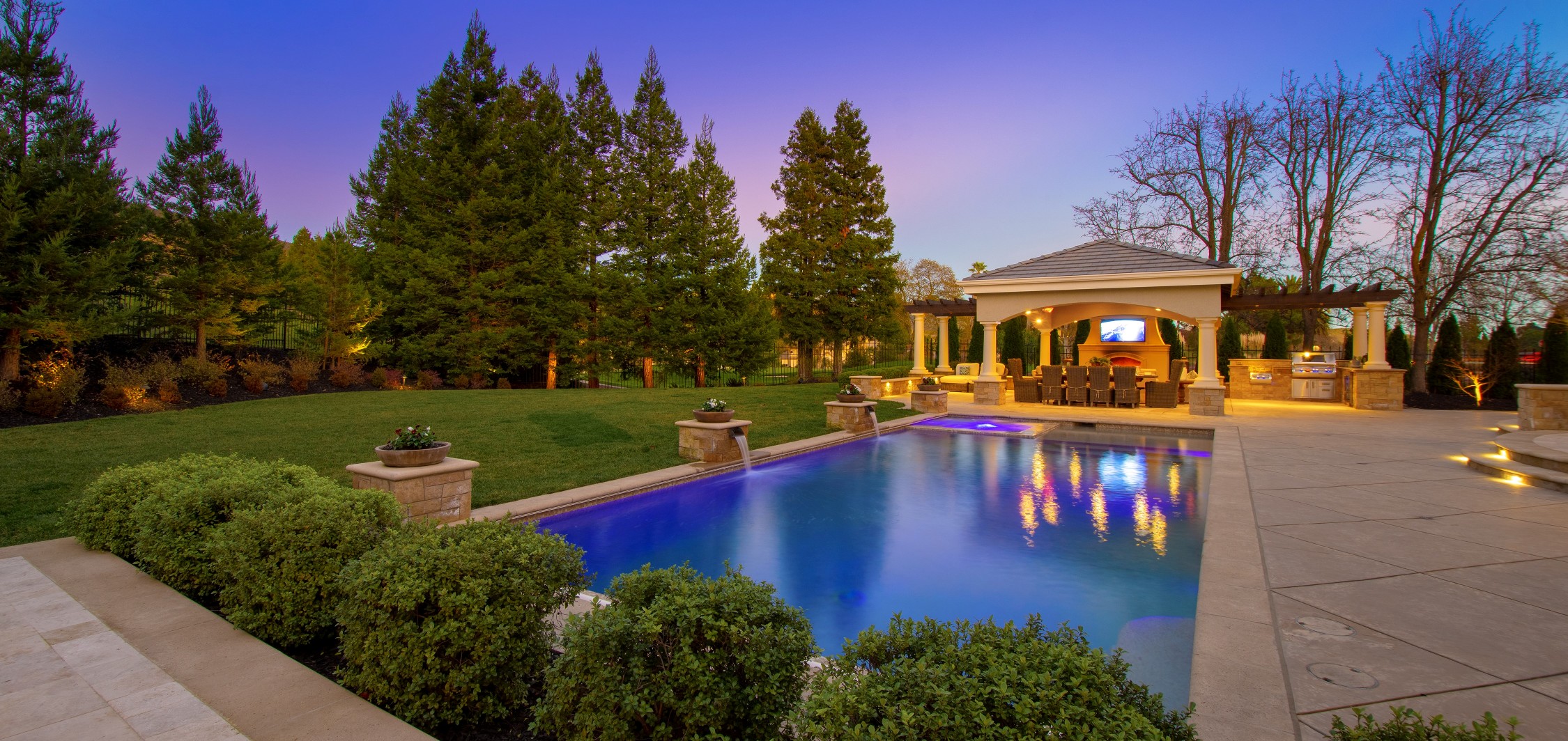 Hawkins Pools has long believed that the best form of advertising is satisfied customers. Below are just a few examples of that advertising in practice.
Hawkins was one of 5-6 pool, landscape, and pavilion construction contractors that we met with before choosing Hawkins. They impressed us with their willingness to sit down with us and discuss our dream design that ultimately worked within our budget. Hawkins helped with a full redesign and managed and led the entire process (Pool + hardscape + pavilion). The construction process was not without some delays and minor hiccups. Whenever we raised our hand for help or with concerns, Steven, Gary, or John were attentive and addressed those issues in a time that was under their control. The final product was fantastic and we are in love with our new backyard.
We absolutely love our new outdoor space! The pool is sparkling clean and beautiful, the pavilion is sturdy and well-built, with an amazing kitchen and outdoor dining and entertaining space and the landscaping is lush and inviting. We spend hours every week enjoying our new backyard, and we know it will be enjoyed by our family and friends for years to come. We highly recommend Hawkins Pools to anyone looking for a pool remodeling, outdoor pavilion construction, or landscape design company. They are professional, reliable, and do excellent work
"Professionalism and Down to Earth"
"Professionalism and down to earth. Their easy to talk with and the presentation didn't compare with anything we had seen prior. We saw what our pool was going to look like in full drawing and architectural plans and that was a big selling point for us".
~ Judi and Doug, Orinda.
"True Professionals"
I must say that our family is absolutely in love with our Hawkins pool. The staff and crews that Hawkins employees are true professionals. Their attention to detail and accessibility to address our needs and wants was hands down one of the better experiences we have had when dealing with a project like this. This experience was positive from beginning to end and I would encourage anyone who's interested in under taking a project like this to not hesitate in reaching out to Hawkins.
~ Brent M.
"Best in the Business"
"We met with Hawkins after interviewing several pool companies. Immediately we knew top notch after meeting John Rose, the owner. Not only did he present his company as being a full service provider ( cradle to grave – pool, pavilion, softscape and hardscape) but the fact that they are also general contractors gave you a sense that everything will be done to code, with best of quality. His designer Jeff is the best in the business – patient, resourceful, detailed, knowledgeable – all with a smile and positive attitude, always keeping your best financial interests in mind. He takes your project to heart, and treats it like his own. Our on-site foreman Mike was on point, always in charge, intelligent and equally a pleasure to spend time with. He was easily the highlight of my day — when Mike stops by! We had great laughs, all the while moving things along and addressing any and all questions or concerns. After 5 months, we completed the project (on-time, with very little delays) with exceptional work done by all their subs. As the saying goes – you get what you pay for. BEST in the BUSINESS!"
~ Christine T.
"Pool and Backyard Remodel"
We had Hawkins put in a pool and remodel our backyard (Dana Lund). They did a great job! They kept us posted on any delays due to the pandemic. They modified the design when we wanted changes made. Their designers put together a great pool design and landscape design that fit well with our ideas. I highly recommend them and we plan to use them when we're ready to remodel our front yard.
~ Richard C.
"Total Backyard Remodel"
We just completed a total backyard remodel that included a pool with a hot tub, pavers and an outdoor kitchen with Hawkins and are extremely happy with it. It looks great and we are enjoying the pool and hot tub. We interviewed a number of pool companies and ultimately chose Hawkins Pools. I highly recommend Hawkins for any pool projects.
~ Lauren S.
Perfect Fit
We met with several companies/contractors before selecting Hawkins to construct our new pool. When I met John Rose, I knew immediately that this was a perfect fit. Excellent communication and a dedication to quality work was what sealed the deal for us. Mike and his colleague, Gary, seamlessly managed the day-to-day operations; Rodrigo led the team who completed the beautiful hardscape. We were so pleased with the process that we then hired the sister company, Dana Lund, to complete our landscaping. All the bids were competitive, and we are beyond pleased with our new pool yard.
~ Adrienne-W.C., CA
Great, Friendly & Professional Team
"We worked with Hawkins Pools to design and install our new pool. A great, friendly, and professional team from design, managing the process, and finishing all the final adjustments. We're very happy with our beautiful pool and everyone that helped us at Hawkins Pools. Thanks again!"
~ Jimi D
Pool, pavilion, hardscape and outdoor BBQ
"I did a very large project with Hawkins, they provided a pool, pavilion, hardscape, and barbecue area. I would highly recommend Hawkins! John, Mike and the team were very good to work with"
~ TM, Livermore
Pool/Spa, artificial turf, patio, outdoor kitchen
We used Hawkins for a new pool/spa, artificial turf, tiled patio and outdoor kitchen. Everything turned out great. In the beginning we worked with Jeff on the design. He did a good job understanding our tastes and the things we wanted out of the project then put together a good design given our smaller odd shaped yard. Once the project got going it was great working with the project managers Mike and Gary. They were both on site often and always available for questions, explaining what was going on. Overall we're super happy with how it all turned out and would highly recommend Hawkins.
~ Robert – Moraga, CA
Pool, Spa, Pavilion, Kitchen, Fireplace/pit
Our project consisted of a pool with spa and a pavilion with kitchen and fireplace/pit. The resulting project surpassed all of our expectations. The entire team was a pleasure to work with from day one until completion. They have the highest reputation and it is well deserved. I would highly recommend Hawkins Pools.
~ Joe M. Walnut Creek
When we put in our swimming pool, we went through a detailed vetting process and evaluated 5 swimming pool contractors around design, capability, attention to detail and reputation. Hawkins Pools quickly surfaced as the leader — they were more concerned about our swimming pool project rather than what the other swimming pool contractors were quoting. At every step, their team far exceeded our expectations and the project was delivered on-time and on-budget project. Three years later, we continue to use Hawkins Pools for our monthly swimming pool service and are extremely satisfied with their customer service. See swimming pool designs by Hawkins Pools. 
~Scott, CA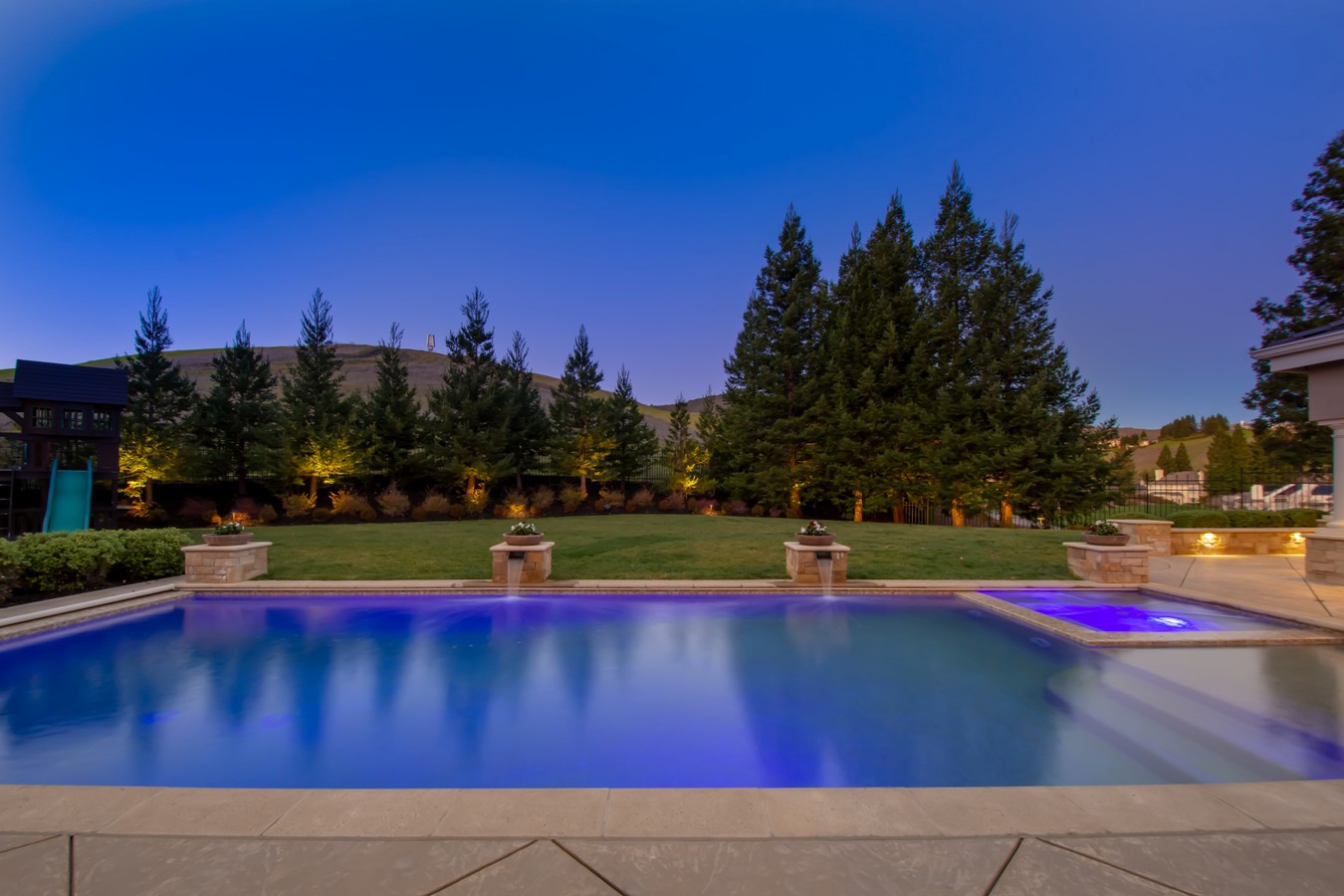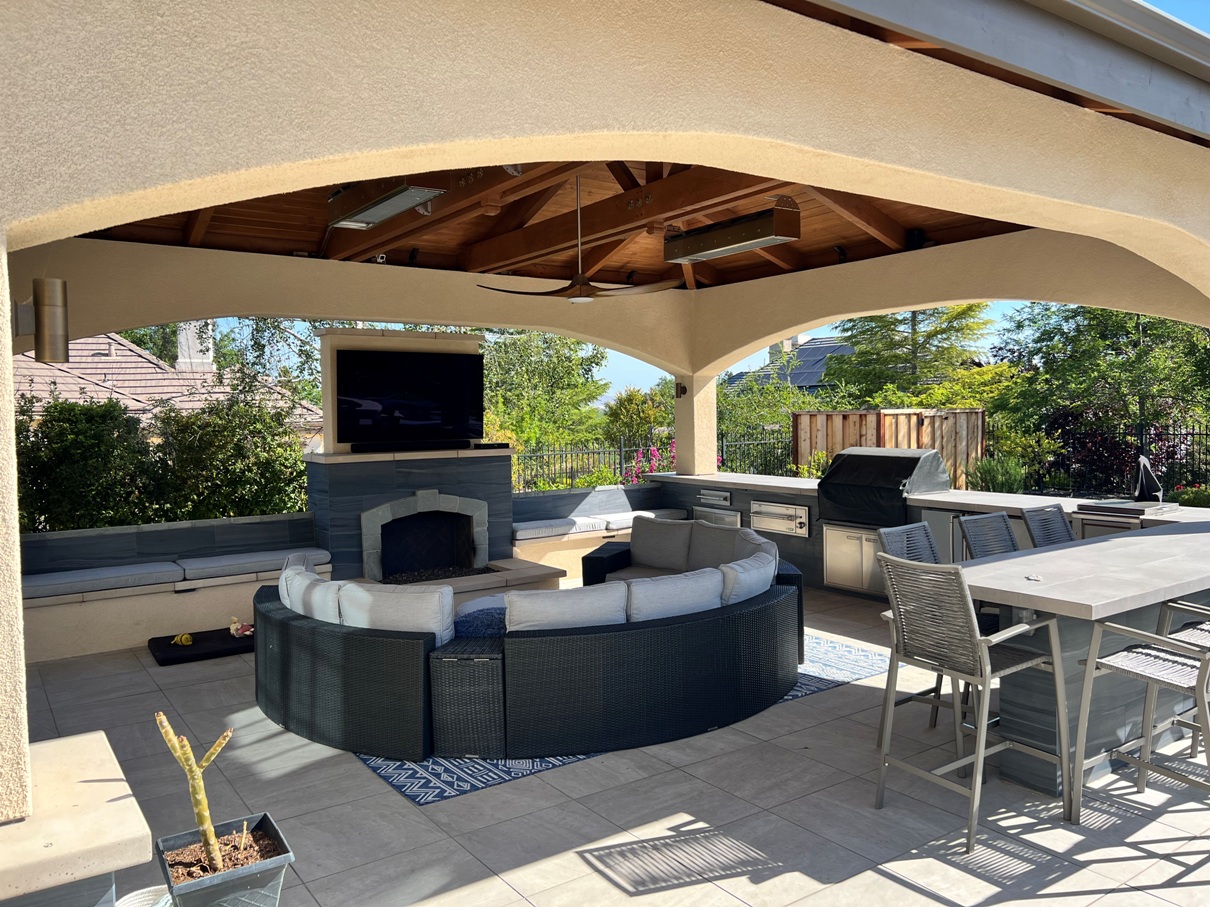 We'll keep the referrals coming – we had a fantastic experience with the end result and with your swimming pool design and contractor team. We have received rave reviews from friends and family.
John Rose, Mike Baker, and Jeff Jones, and the Hawkins/Dana Lund crew delivered on what was promised. They are responsible, dependable, professional, honest, and kind. They help you make the best design for your needs and esthetic style. They were flexible with our design changes through the process and adaptable during Covid delays. The end product turned out better than expected. We spend more time outside because our our beautiful Pavilion. I highly recommend Hawkins Pools for your next outdoor project.
Hawkins Pools (aka Hawkins Enterprises) is literally THE Premiere backyard remodel company in the entire region. From start to finish of our large backyard remodel, Brent and Jeff (amazing designer) oversaw the implementation of our dream yard! This was a full hardscape remodel (travertine, firepit, outdoor kitchen) and pool remodel (resurface, repair, update everything)… and we have been nothing but impressed with their skill, professionalism and communication skills. The subcontractors they use are on point and extremely skilled. Anyone who sees our yard (and post COVID vaccinations more and more will) are in awe of the transformation Hawkins has pulled off! Even during COVID when the city dragged their feet on approvals/inspections etc… yes it took about 6 months, but it was all worth it! We literally can't look out the window or walk outside without smiling… thanks again guys!!!!
Greetings Gentlemen,
Our project is finally complete and we could not be happier! We wanted to extend our deepest gratitude and appreciation for all the hard work, expertise, and pride in your execution. This was, overall, a wonderful experience. We felt heard, we enjoyed the collaborative process, and we appreciated all the "can do" attitude. Every gentleman involved in the process was wonderful, polite, professional, and willing to answer any questions. Thank you and your teams for a job well done and an oasis we will be enjoying for years to come.
We did a complete remodel of our yard. We added a pool, fire pit area, and outdoor kitchen. Everyone on their team was great to work with. Their price was a little more than other quotes but we knew we were working with a reputable company and we had some complex situations in our yard so we wanted it to be done right the first time around. We paid in phases as work was completed which was reassuring as it ensured the work was done and any issues that might needed to be addressed. They would answer any questions we had throughout the process. Our family is thrilled with how everything turned out and excited to be using our backyard space.
"Our Hawkin's built pool always engenders "wow's" from any visitor. Its design, construction, placement (with the mountains behind it it) creates a breathtaking and dramatic experience. We are so happy we had Hawkin's handle design, construction and continued maintenance. Bravo to our swimming pool contractor!!"
The people were wonderful, all of the employees starting with the designer; their efficiency was incredible. Could not have been happier with the results. Beautiful swimming pool design and fabulous execution.
See sample swimming pool designs by Hawkins Pools.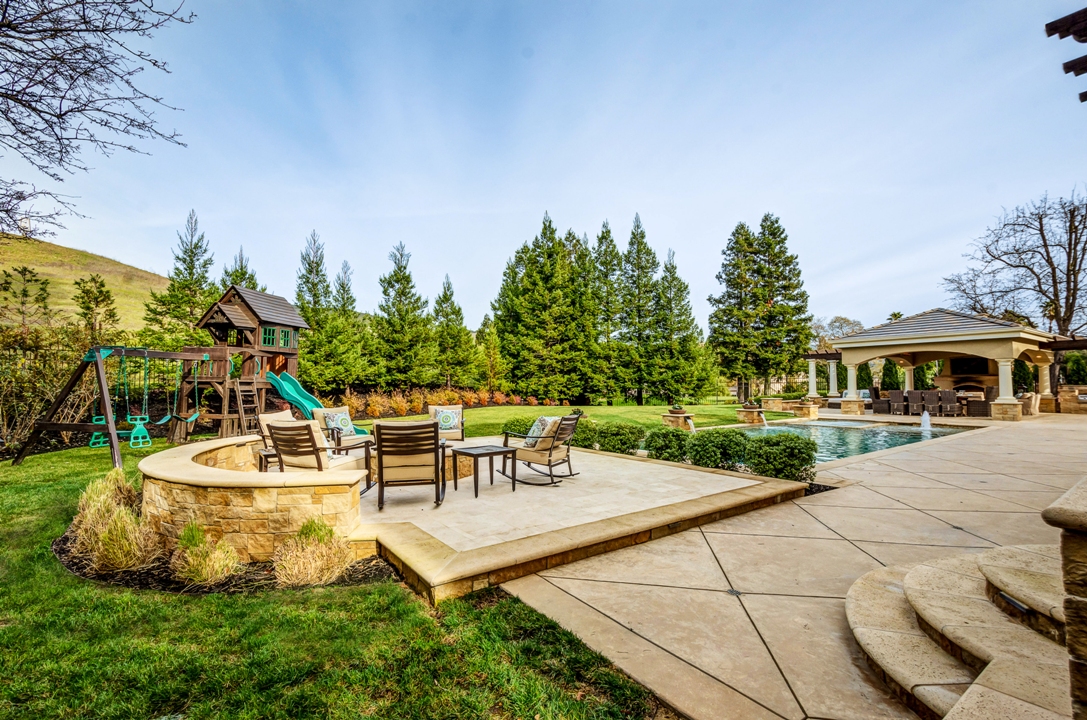 We absolutely love our Hawkins pool. Jeff created a retreat in our small backyard. He listened very carefully to what we were after; and delivered beyond expectations. Working with Hawkins was extremely easy: No drama, well-planned and organized, no surprises..
We had an outstanding experience with Hawkins – we did a complete backyard remodel, including design. They made it easy for us by coordinating everything, and we had confidence throughout that we were getting the highest quality service and results. The team was really responsive, and took care of all requests, big and small. They also kept us notified regarding changes in schedule (due to rain) – we always felt up-to-date and informed. I would absolutely recommend Hawkins!
From design to project management to construction, we are glad we chose Hawkins. They are very professional, communicate openly and honestly about status and did an absolute sensational job. Our backyard feels like resort spa. Thank you to the entire team. We hired their monthly servicing team to care for our new pool. Great job and thank you for treating our project like it was the most important thing you were working on. We love our new backyard!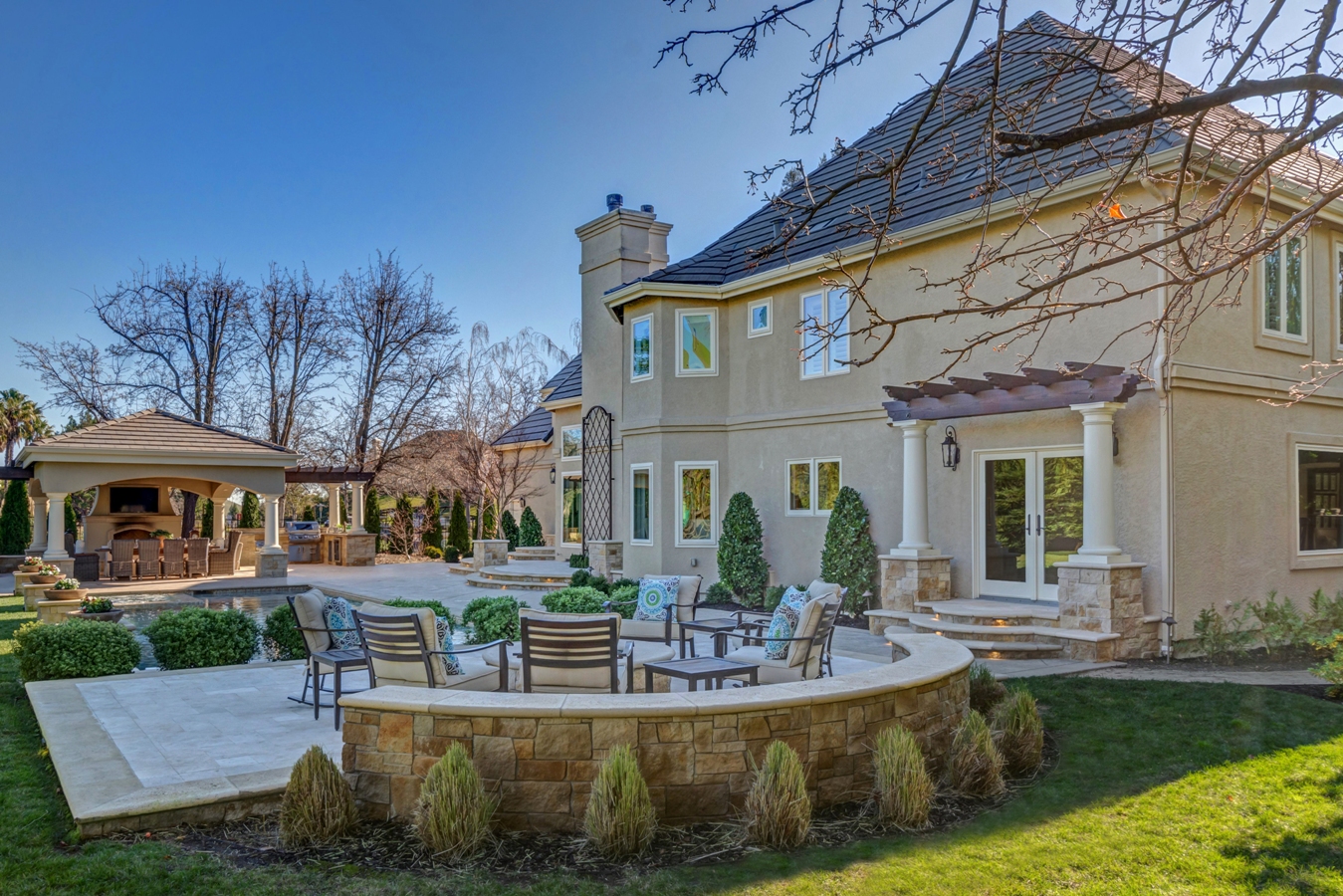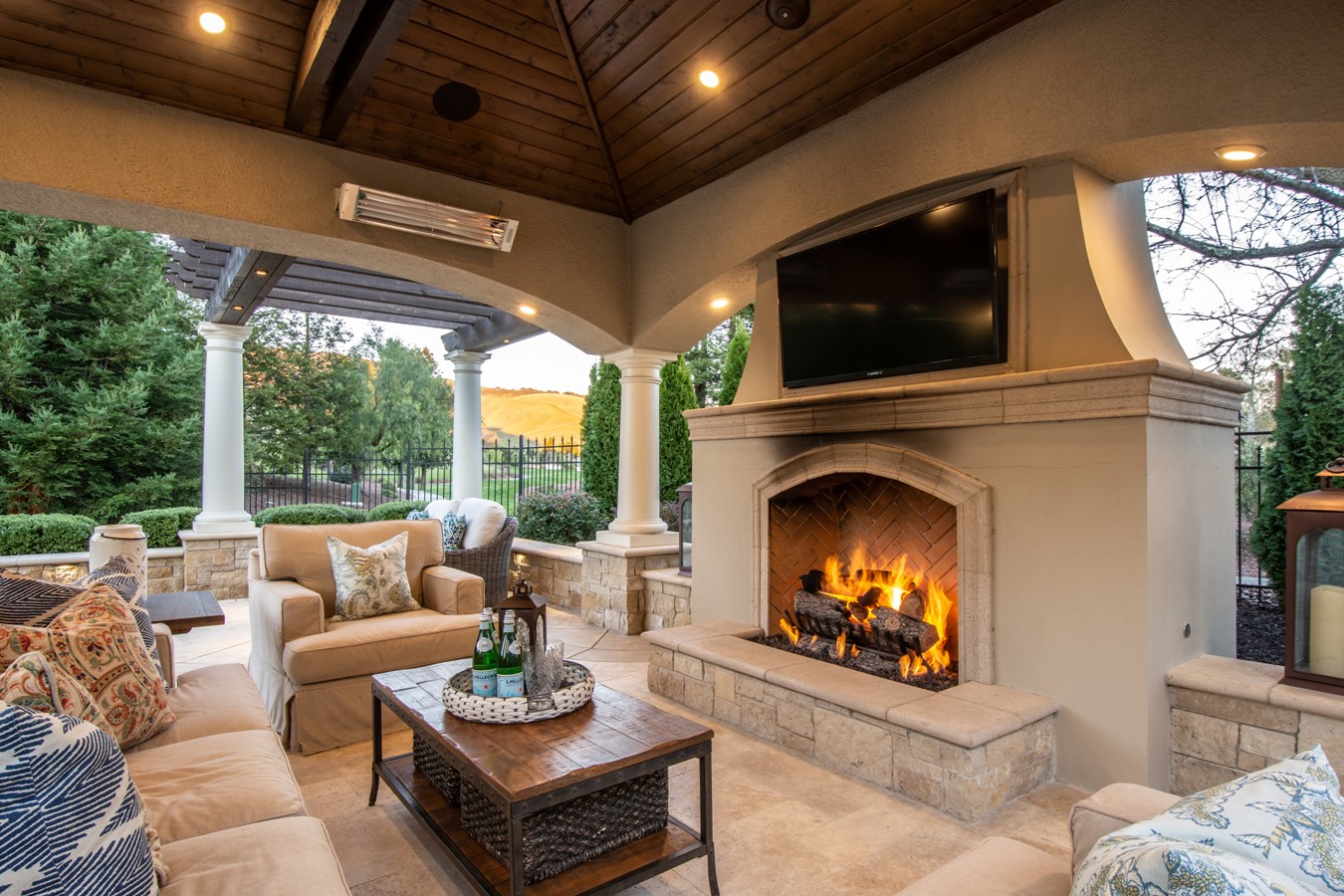 Hawkins Pools and Hawkins Enterprises, swimming pool contractor. These two businesses are owned and operated by John Rose. I purchased my home 9 years ago. I moved down from Seattle area and the first thing my family was hoping for was a pool. I contacted three pool contractors (all licensed) and gave each one the same requirements. All came up with nice plans and ideas. The price varied between the 3, with Hawkins being the most expensive. I have gone thru the pool building headache once before, so I knew how to read between the lines and find the shortcomings or inferior materials of each bid.
It was easy to decide to work with Hawkins as my swimming pool contractor of choice, as they gave me a package that was far superior to the others in all respects. I liked all three, but I trusted John. I met his support team which was more like a family since they had all been working together for many, many years. I told them my number one requirement was for me to NOT baby sit the project like I had done with a previous home pool. He kept his promise. My pool is now 8 years old and it looks and operates perfectly. His entire team, including the sub contractors such as the stone masons and plaster guys are the best I could have hoped for.
Because I was so impressed with Hawkins and John in particular, I called on him to bid for a huge remodel job on my home. I needed to move my father into my home but did not want to interrupt my family or take away my fathers independence. To keep this story short, we contracted with Hawkins Enterprises (the construction side of Hawkins Pools) and John and his professional team (family once again) added approx. 1200 sq ft of living space to my home. A third of my home was demolished, a 3 door elevator with 4 stops was added, as well as a fireplace, full bath, kitchenette, vaulted ceiling, and completely wired for the most demanding wired/wireless technology.
You cannot ask for a more trustworthy, easy to work with, and complete business/person-team than Hawkins! They are not the bottom dollar bid, but you will get everything that was promised to you and more!
We will recommend Hawkins Pools to our friends as we are very pleased with your company and your staff. Great job!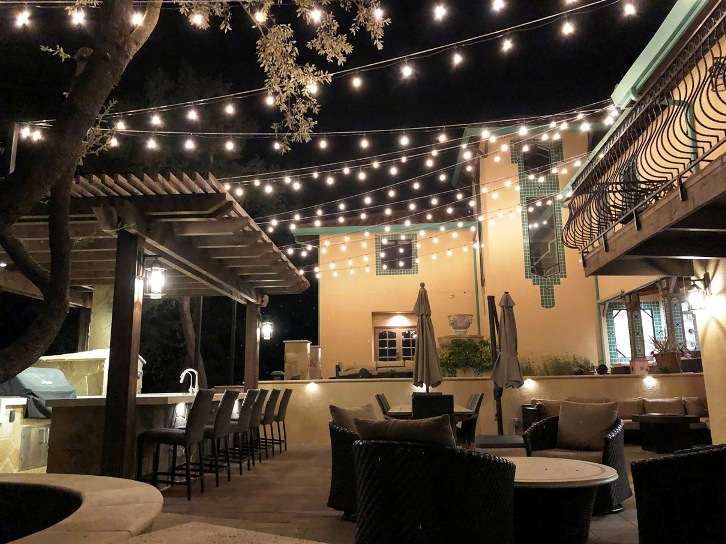 Dear Hawkins Pool,
Over the past few years your swimming pool contractor company has been superior in your service, response to problems, and committed to quality. The renovation of my swimming pool was flawless and the service there after has been the best. Thank you for being such a good swimming pool contractor and service provider. Both John and Nikki have been there before and after hours to meet my needs in a timely and professional manner. This is not the norm and I for sure wanted to recognize it.
I am back to where I started with Hawkins, on Yelp. This time instead of reading about the great reviews, I am proud to say that I can write one. I have dreamed of being a pool owner all of my life. The crew at Hawkins brought my dreams to reality. The design that they came up with makes it feel like the pool was always a part of my yard. The construction process went very smooth. The entire Hawkins crew were polite, always on time per the schedule, and worked clean. The pool has definitely gone above and beyond my expectations and I have received nothing but compliments from friends and neighbors. I can't wait for summer time!
Two years ago we made the decision to have our existing old pool removed in order to remodel the back yard to include a new pool that would incorporate a built-in automatic safety cover (young grandkids). We shopped around and were nothing but pleased that we selected Hawkins as our swimming pool contractor for this project.
The design phase was easy, with Jeff offering good suggestions while listening to our concerns. We had extensive hardscape and landscape work done. When there was a delay in getting the travertine that we needed, John was diligent in pursuing this and solving the problem. We had no complaints about anyone involved in the project–all were professional, pleasant, and responsive. The final outcome was fantastic, perfect for our family's needs. We've gotten so many compliments. We also use Hawkins for our weekly pool maintenance.
We are very satisfied customers and highly recommend them.
"Our beautiful new pool has become the crowning jewel of our 15 year long project to turn our house into our forever home. I am so impressed with everyone on your team; the end result is more than we imagined it could be."
Hawkins' philosophy is predicated on our firmly held belief that a successful project requires two main components, a great builder executing a great design. One without the other will result in a less than satisfactory.
For over 35 years, we establish ourselves as the East Bay leader in imaginative swimming pool design and quality construction. Hawkins Enterprises, known for its innovative and challenging swimming pools, also specializes in swimming pool remodels and complete yard restorations.
"Hawkins Pools (aka Hawkins Enterprises) is literally THE Premiere backyard remodel company in the entire region"
– Josh E — San Ramon