Our Swimming Pool Design and Construction Process
At the heart of our philosophy as experienced swimming pool contractor is the understanding that a successful project is comprised of two main components; a great design coupled with a great swimming pool builder who can execute the design. One without the other simply doesn't work. It is for that reason that we have who we feel is the best swimming pool designer in the industry and a construction department that is second to none, serving clients in Danville, Alamo, Walnut Creek, San Ramon and other East Bay cities.
As an experience swimming pool remodeling contractor, we have a thorough process. The swimming pool design phase is the first step for all of our projects, which means we deliver exactly what our clients are looking for in a swimming pool and minimize the surprises that we all hate. Before beginning construction on a project, our swimming pool designer meets with the client and creates a plan that fits his or her unique swimming pool vision. Then, we build the swimming pool project following the specific requirements that our swimming pool designers and clients have discussed under our direct supervision and per our quality standards which far exceed those of the industry at large.
We manage this entire process in an effective and timely manner so that you don't have to. Hawkins Pools is a swimming pool contractor with commitment to both exceptional swimming pool design and building has served our clients well for the past 35 years in Danville, San Ramon, Walnut Creek and other cities, and we are devoted to creating excellent swimming pools and landscape for decades to come.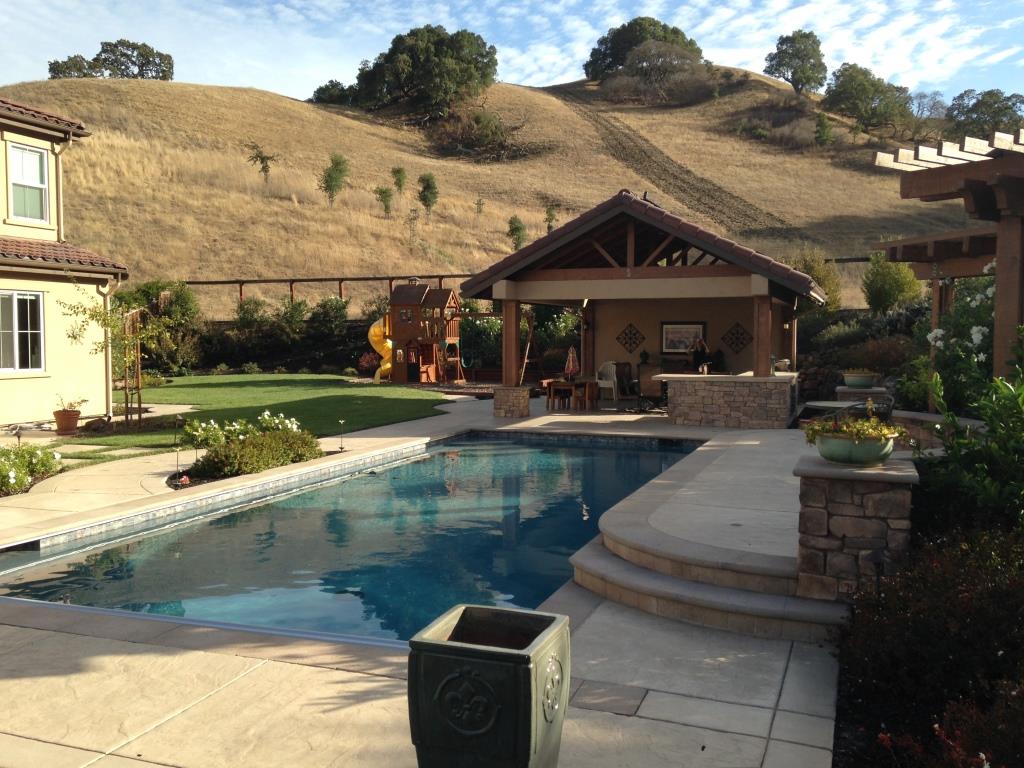 See our recent projects including swimming pool design and construction, pavilions & cabanas, arbors, outdoor kitchen with BBQs and other landscape projects.
Browse our swimming pool design project examples along with arbors, pavilions, cabanas, and other complete landscape design and construction projects.
Complete Landscape Design and Construction
Hawkins Pools specializes in complete yard restoration with highly imaginative landscape design. In fact, our landscape designer is a published artist with a Masters degree in art and over 35 years of landscape design and construction experience. He works directly with our clients to capture their unique tastes and preferences, ultimately designing completely custom outdoor spaces. Our highly skilled construction team has a combined landscape design and construction experience of over 75 years. Together, Hawkin's designers and construction team create or recreate your yard in a proactive, time-efficient, and professional manner. We offer:
Custom landscape designs
Complete hardscape and landscape designs
Swimming Pool and hardscape installation
Project Management
Engineering and architectural services
Cabanas, pavilions, arbors, fireplaces, and outdoor BBQs
General construction or home remodeling
Company Staff
John Rose – Owner/Sales
Michael Baker – Superintendents
Jeff Jones – Designer
Brent Youngborg – Service & Repair
Steven Waide – Scheduling
Sue Bowen – Accounting
We are a swimming pool contractor providing swimming pool design and construction services for clients in Danville, San Ramon, Alamo, Lafayette, Blackhawk, Pleasanton, and other East Bay cities.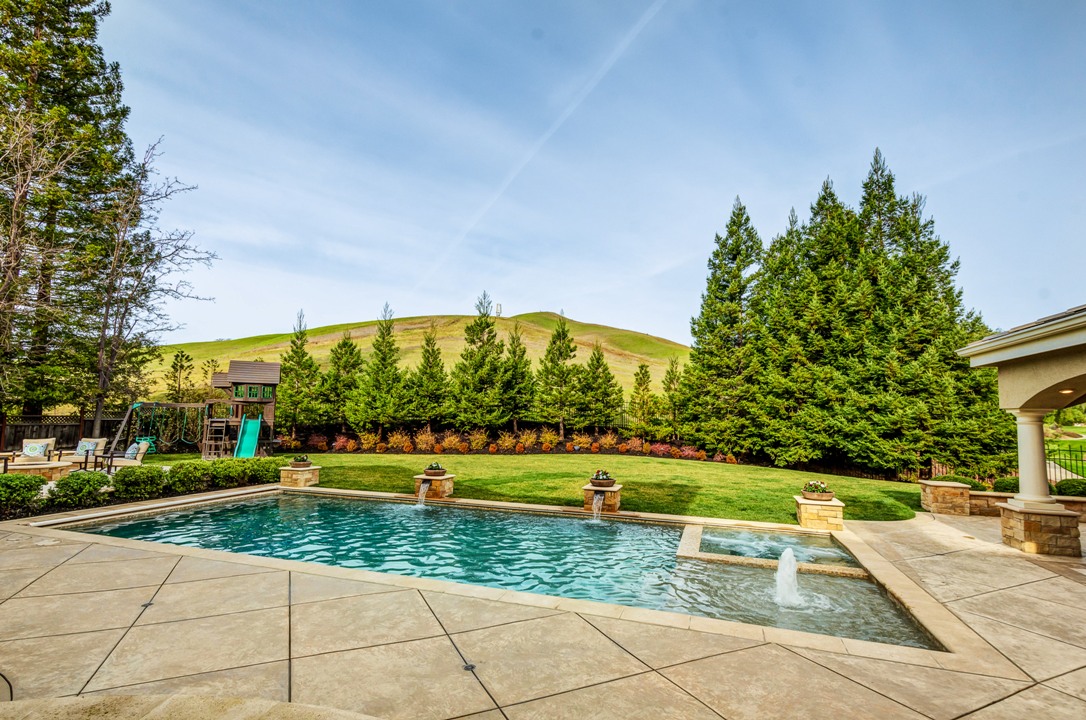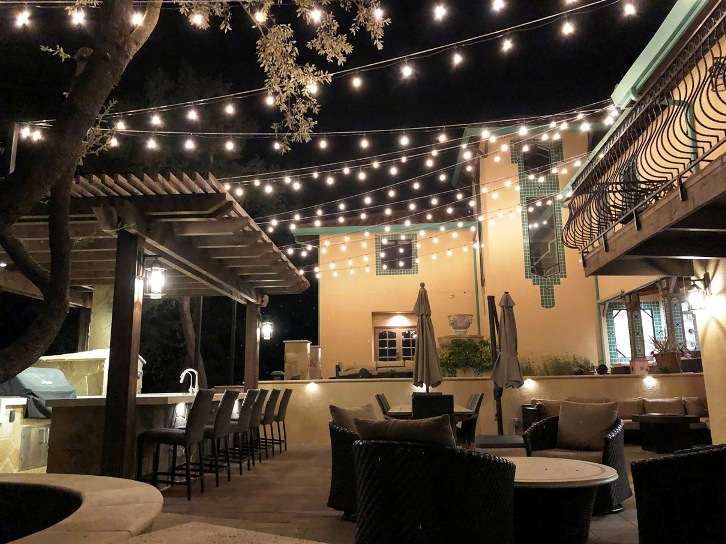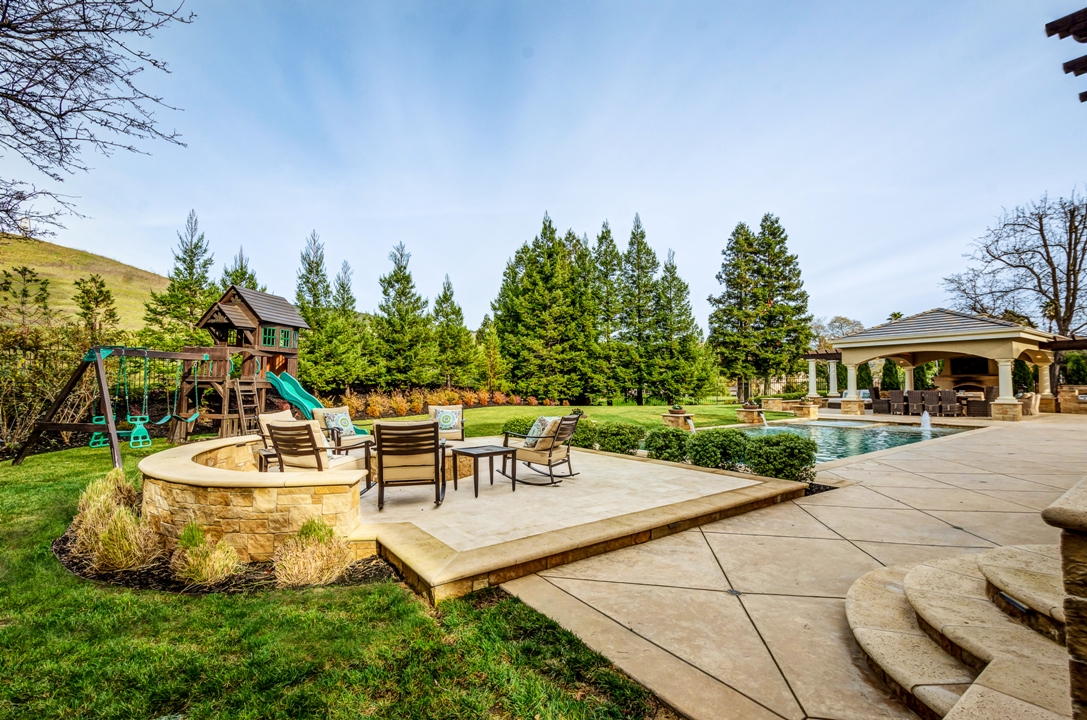 Working with John was a pleasure. He is very knowledgeable and guided us in the right direction. We had some custom tile that had to be integrated into our pool remodel, which was a little complicated. We retiled and refinished the pool and built an outdoor kitchen. Hawkins was a well-deserved reputation. We recommend them highly!! We are also using the pool service after the remodel.
Hawkins' philosophy is predicated on our firmly held belief that a successful project requires two main components, a great builder executing a great design. One without the other will result in a less than satisfactory.
For over 35 years, we establish ourselves as the leading swimming pool contractor serving clients in Alamo, Danville, San Ramon, Walnut Creek, Pleasanton and other East Bay cities.
"We saw what our pool was going to look like in full drawing and architectural plans and that was a big selling point for us"