Transform your outdoor space with the winning combination of concrete and pavers. At Hawkins Pools, we specialize in swimming pool construction and backyard remodeling, utilizing these materials to create stunning and functional areas that enhance your outdoor living experience.
Concrete forms the solid foundation of our projects, providing durability and versatility for pool decks, patios, and pathways. Our skilled craftsmen expertly work with concrete to create customized surfaces that seamlessly integrate with your landscape. With slip-resistant qualities and easy maintenance, concrete ensures both safety and convenience around your pool area.
Pavers offer endless design possibilities, adding visual appeal and creativity to your outdoor space. Our experts skillfully lay interlocking pavers, crafting captivating pool decks, walkways, and patios. With a wide range of shapes, colors, and patterns available, we can create a personalized look that complements your unique style. Additionally, pavers provide excellent drainage, keeping your pool area clear of water and minimizing slip hazards.
We are dedicated to bringing your outdoor vision to life. Our team will work closely with you, delivering exceptional craftsmanship, utilizing top-quality materials, and adhering to strict timelines. Let us help you create an outdoor oasis that exceeds your expectations.
Contact Hawkins Pools today to discover the endless possibilities of utilizing concrete and pavers in your swimming pool construction and backyard remodeling projects.
Custom Designs
Step concrete
Colored concrete
Sports courts
Pavers
Flagstone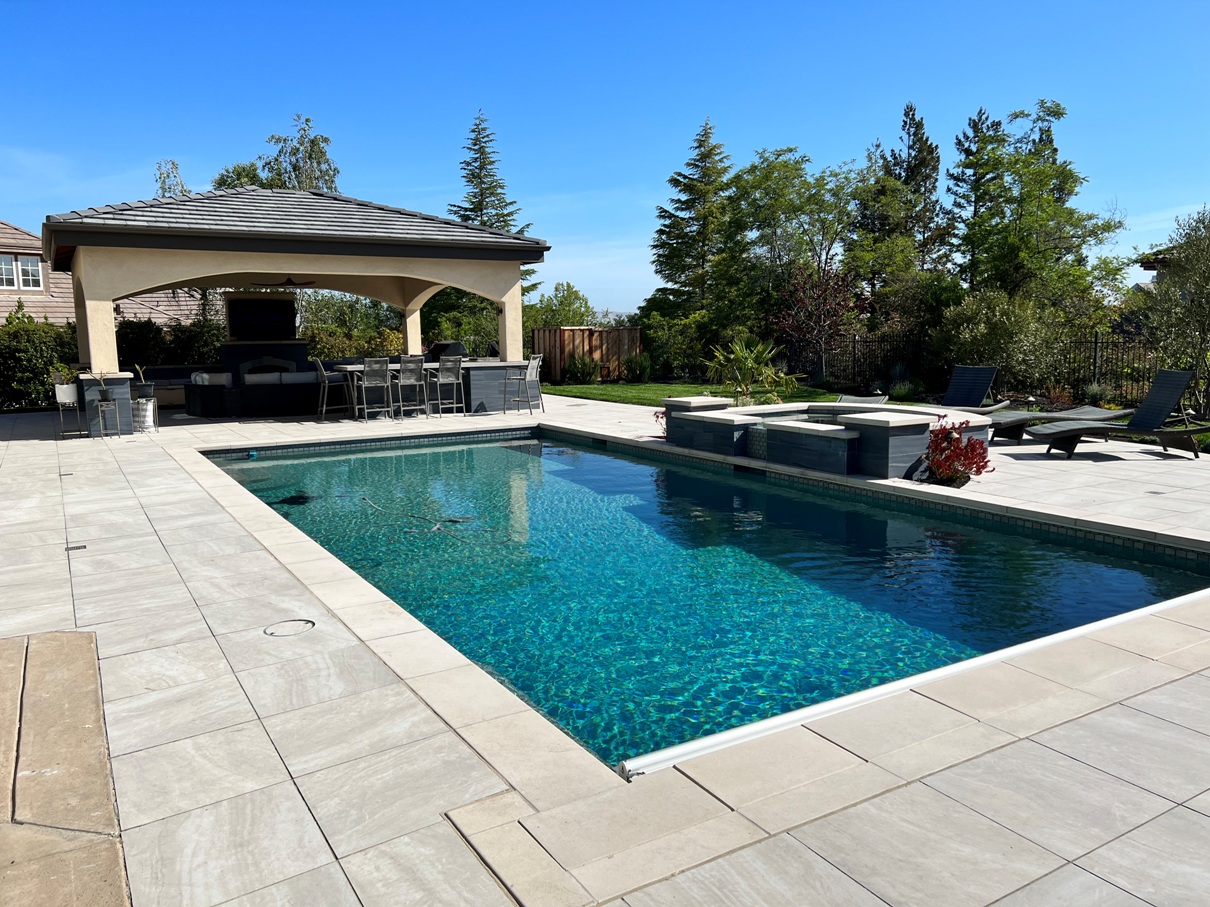 Building a great swimming pool and other projects starts with a great design. Browse through our swimming pool projects to see the results of our work which are based on quality design.
For over 35 years, we establish ourselves as the leader in imaginative swimming pool designer and contractor. Hawkins Enterprises, known for its innovative and challenging swimming pool designs, also specializes in swimming pool remodels and complete yard restorations.
"We saw what our swimming pool design was going to look like in full drawing and architectural plans and that was a big selling point for us"