If you've always wanted that built-in BBQ but never had time to make it a reality, now's the perfect time to start looking into contractors for your barbecue construction in Moraga. If you've reached this page, you've likely already started that process. Congratulations! Taking the steps toward turning your outdoor space into the oasis of your dreams is not a simple feat, and the team here at Hawkins Pools is here to support you. Finding qualified BBQ builders isn't easy, either. There's plenty to keep in mind, such as whether a contractor is fully licensed and insured. While you're in the planning stages, it's wise to find experienced contractors that have portfolios for you to look over.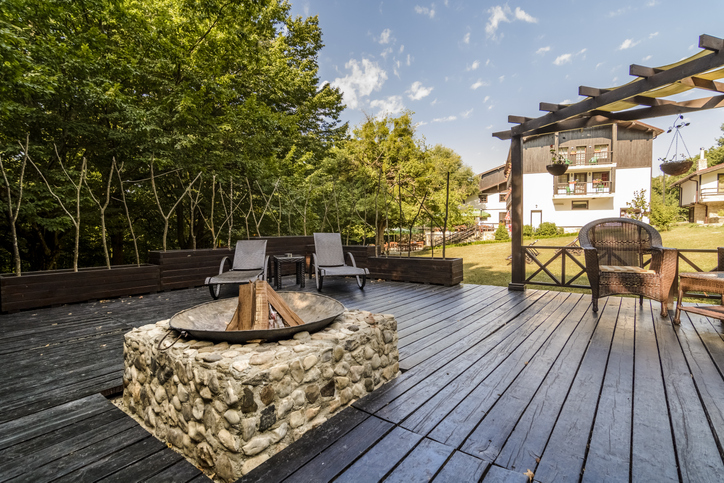 Built in BBQ's are a great addition to any yard space because it gives you a space to cook-up a bunch of food and hang out with friends and family without having to go in and out of the house all day with food and drink items for you and your guests. You may have never considered the idea of a custom BBQ construction before, so let us take you through a few considerations.
While most homeowners tend to opt for an inexpensive portable barbecue, it never gives you quite the same grand look and function as a built-in one. You have to constantly keep an eye on your fuel source, whether it's propane or charcoal. A built-in barbecue construction project in the town of Moraga can include a direct gas hookup to the house, giving you plenty of fuel any day of the year and eliminating the need to worry about how much propane is left in the tank. Not to mention we can model the look of your home to make it look like a beautiful extension of your home. Our BBQ builders can expand the construction to include an outdoor kitchen that features all the bells and whistles. If you love to cook, an outdoor kitchen can give you all of the comforts of your indoor kitchen. Our designs can be easily modified to include countertops, a sink, refrigeration, an outdoor burner, and a whole lot more. Host your family and friends in style!
Some of our clients have special requests, like an incorporated woodfire over or fireplace nearby for guests to relax while you cook. We can do that. All you have to do is call 925-886-1300 to ask about our barbecue construction project availability in the Moraga area.