Schedule a quality cabana construction project in Danville CA from the renowned Hawkins Pools! Our team of cabana contractors work with you from the design phase all the way through construction to craft the structure to your specifications. Their professional input regarding what's possible with the space and budget you've proposed will help maintain realistic expectations without sacrificing your vision. A custom pool cabana can really pull an outdoor space together and at Hawkins Pools we have done a ton of them and are happy to work on one for you.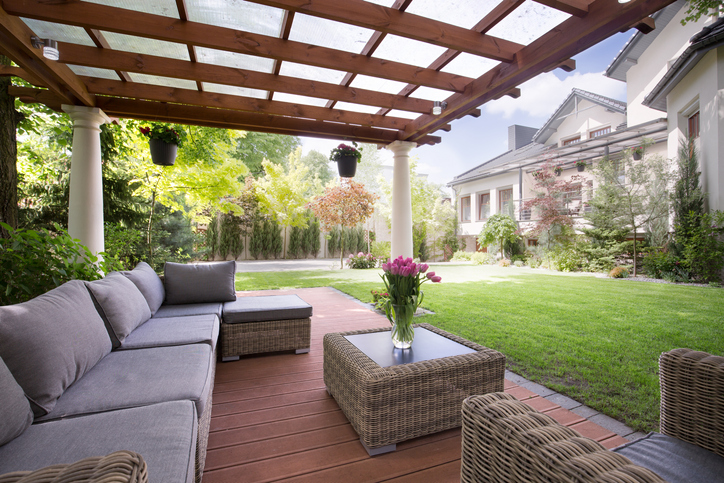 Our designer is a published artist with more than 35 years of experience in landscape design and construction. A great artist needs the support of a great building team, and Hawkins Pools offers that, as well. When we meet with a client for cabana construction in Danville, we start with a preliminary meeting and consultation to determine budget and the scope of the project. Once we have that figured out, we can design the structure you want and our cabana contractors team can carry it out from start to finish.
A cabana is a wonderful addition to any pool area. It offers a covered area, either enclosed or open-air, for your family or your guests to get out of the sun, change, relax, or play games. You may choose to install a fire pit or fireplace, or have the cabana wired for sound or an entertainment system. If you'd like to upgrade to a full-scale pool house, our team can also build your ideal kitchen and lighting system, leaving plenty of space for a pool table or whatever else you'd like. Have a file of ideas you'd like to share with us? We'd love to see them!
Our team is located in San Ramon and would be happy to consider your cabana construction project in Danville. To schedule an appointment, please call 925-886-1300 or use our online form to let us know the details of your project and your budget. A member of our team will get back to you as soon as we can!