Cabana Construction Project in Danville
Cabana in Danville completed by Hawkins Pools is shown below.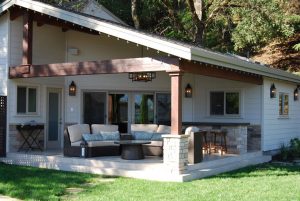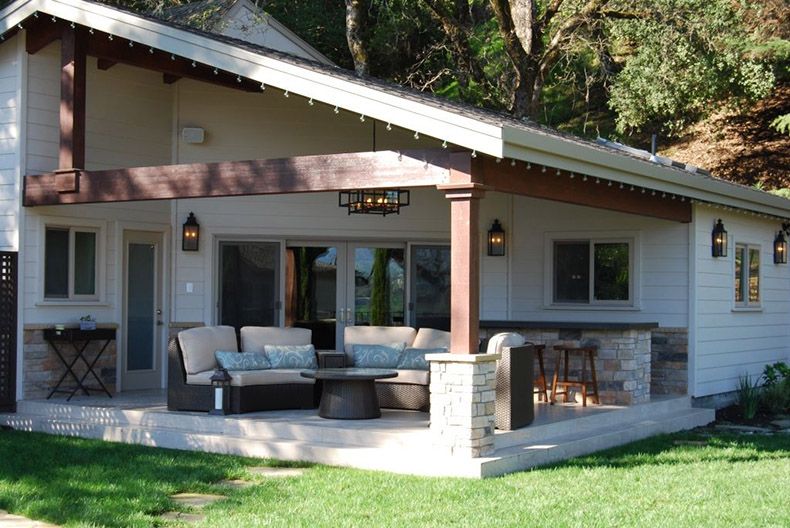 A cabana or a pool house complements a nice swimming pool and offers a space where you can relax and enjoy a resort-like setting. This cabana in Danville adds a level of casual sophistication to the backyard landscape, which includes outdoor sitting area and a wet-bar.
It is designed to offer shade and a causal gathering place. In addition to providing shade, it can also be used as dressing room. It is designed for use near pools with frames made of wood. The design, shape and type of material used is greatly influenced by the intended use and the budget of the buyer/user. Contact Hawkins Pools for a quote.
Cabana construction in progress in Danville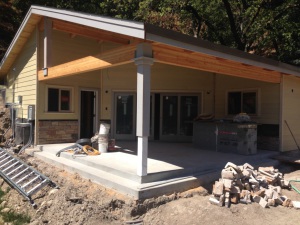 Contact Hawkins Pools to have your own custom cabana designed and built in Danville, San Ramon, Alamo, Blackhawk or other Bay Area locations. See more cabanas completed by Hawkins Pools.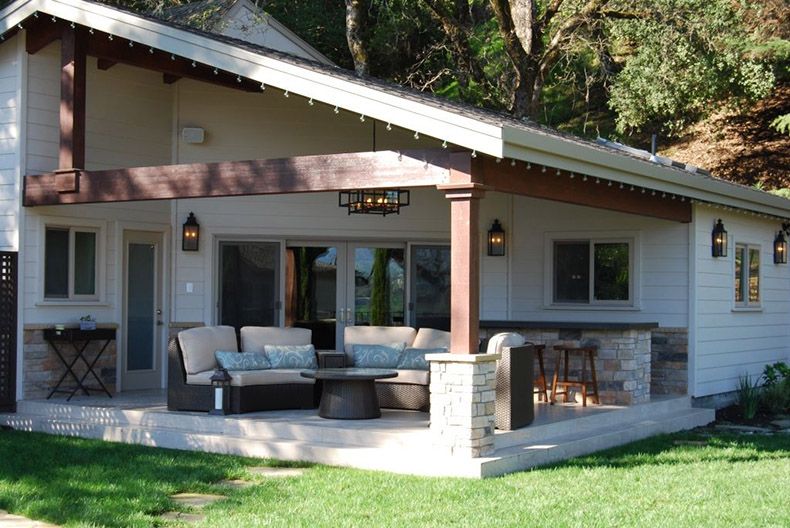 Hawkins' philosophy is predicated on our firmly held belief that a successful project requires two main components, a great builder executing a great design. One without the other will result in a less than satisfactory.
For over 35 years, we establish ourselves as the East Bay leader in imaginative swimming pool design and quality construction. Hawkins Enterprises, known for its innovative and challenging swimming pools, also specializes in swimming pool remodels and complete yard restorations.