Homeowners seeking pool house construction services near Danville CA have come to the right place. Hawkins Pools is renowned for excellent pool construction and renovation services, and we do so much more than just pools. Our experienced design and construction team is excellent at planning outdoor structures to enhance an outdoor living space. We are pool house contractors that combine skilled design and construction experience to craft buildings that are both functional and beautiful.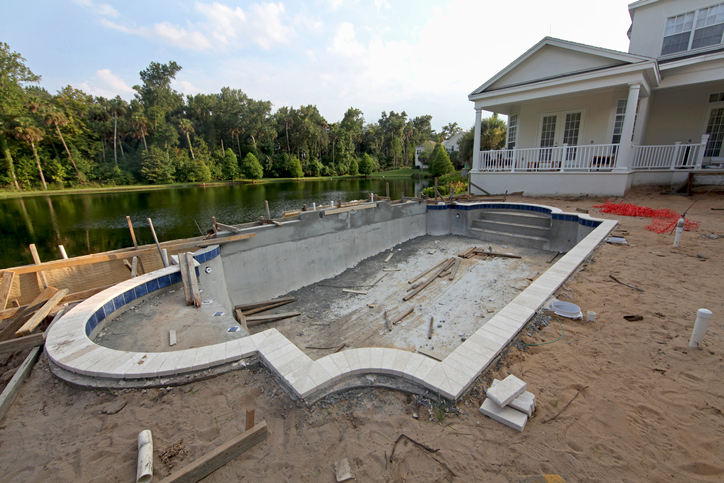 Having a swimming pool requires a lot of attention, but it's so worth it to enjoy those happy poolside memories during the summer or anytime you feel like going for a swim. A pool house can help pull that space together and give your guests a great space to relax or change. There are so many options when it comes to pool house construction on Danville properties. You can keep it simple with a covered cabana and patio furniture or create a building that can serve as a complete guest house if necessary. You can have all the comforts of home, including a fireplace, heating, lighting, surround sound, television, entertainment systems, and even a kitchen. As your pool house contractors, we'll be with you during the process from start to finish. We'll begin with the design, consulting with you to create a building that suits your tastes and works within the proposed space. If we need to plan for electricity or gas access, we'll do so at this time. Once we have an approved design, construction work can begin. You're in great hands every step of the way.
You can reach us at 925-886-1300 to set up an appointment and request a consultation. If you'd like an estimate for pool house construction in Danville, you can fill out our online request form, email or call us. Let us know the scope of your project and the budget you're working with. A member of our team will be in touch as soon as we're able. Get the most out of your pool by keeping it well-maintained – we also offer regular pool maintenance services. If you have any questions, please let us know!