Pool Maintenance San Ramon
Find reliable pool maintenance right here in San Ramon with Hawkins Pools. As a top Bay Area swimming pool maintenance and construction company, Hawkins Pools has decades of experience in designing, constructing, repairing, and maintaining pools. Our services are available to both residential and commercial buildings and include maintenance for inground pools and spas, as well as fountains. Service is available weekly, monthly, or on a custom basis.
Keeping up with proper pool maintenance at your San Ramon home or business is the best way to make sure that your pool or spa stays clean, attractive, and well maintained. Without regular care, water can become imbalanced and dirty, which may result in staining or deterioration of the plaster or stonework. Maintenance should be performed as long as there's water in the pool, which in California typically means year-round. Our swimming pool maintenance service includes scheduled and custom service, chemical only service, vacuuming, filter changes and cleaning, and repairs as necessary. As a construction company, we're also capable of designing and building new pools, or remodeling existing pools. If you're interested in upgrading to energy efficient lighting and heating for your swimming pool, we're fully licensed and experienced in making those upgrades, as well. All of our service and repairs comes with a full warranty and we offer repairs on all major brands of pools, spas, and fountains. Our company is also available for emergency and weekend repairs. Whenever you need us, we're there.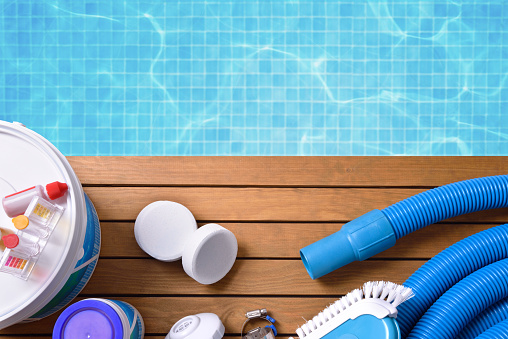 Please give us a call at (925) 886-1300 to set up an appointment or ask about pricing. You can also fill out our convenient online form for more details. We're available for pool maintenance anywhere in the San Ramon area, as well as construction projects, renovations, and emergency repairs. We can take care of it all when it comes to your pool and everything around it from construction, remodeling, and design. We offer construction beyond pools, as well – you can come to us for any outdoor structures, including pavilions, gazebos, barbecues, pool houses, guest houses, and more.