Where can you find a quality pool remodeling company near Danville CA? You don't have to look very far! Hawkins Pools is a professional and experienced swimming pool remodeling service. We've been providing the East Bay with pool design and builds for the last 35 years. Our talented team can help remodel your current pool and create the backyard of your dreams!
Let Us Create the Backyard of Your Dreams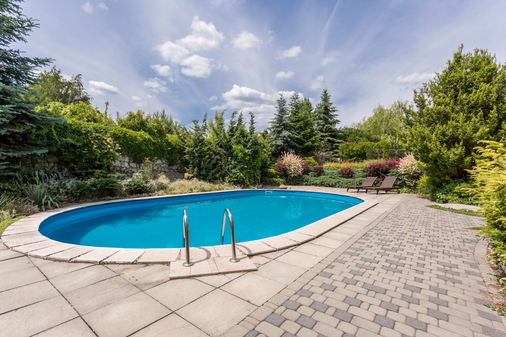 If you're interested in a pool remodeling project for your home in Danville CA, contact our office. First, our company will meet with you to assess your property and the scope of the potential project. Then our swimming pool designer will meet with you to determine what aesthetic and functionality you're looking to achieve. We are a swimming pool remodeling company, and we also offer design and construction of your entire yard including fire features, arbors, pavilions, cabanas, water features like fountains and built-in BBQs. Do you have a vision of adding a spa, waterfall, or fountain? Would you like to refresh your hardscape or landscaping? Talk to our team about your wishlist! We will work with your property, existing pool, and priorities to create a custom yard that will delight you and wow your guests. Once you have reviewed and approved the architectural plan, we will begin the build.
Our construction team has extensive experience in pool, hardscape, and landscape work, as well as being fully licensed and insured. Pool remodeling can and will be an enjoyable process when working with Hawkins Pools. Whether you are located in Danville CA or any of the other East Bay cities we service we are here to execute your vision and you won't have to worry about what's going on with the project or when it will be completed. We clearly communicate with our clients at every stage of the process so you feel completely in the loop throughout the entire process. We have excellent project management abilities and manage the entire process in a timely and effective manner so you don't have to. Let Hawkins Pool remodel your pool and create the backyard of your dreams. Call us today at (925) 886-1300.