Thinking about new swimming pool construction in Danville CA? First and foremost, it's critical that you work with someone experienced in pool construction. It's much more cost effective and less stressful to hire professional pool builders from the start who know the process, will secure the proper permitting and execute in a timely fashion. Hawkins Pools is an experienced team of designers and builders that can ensure that you get the pool you've been dreaming of.
Experienced and Talented Team of Professionals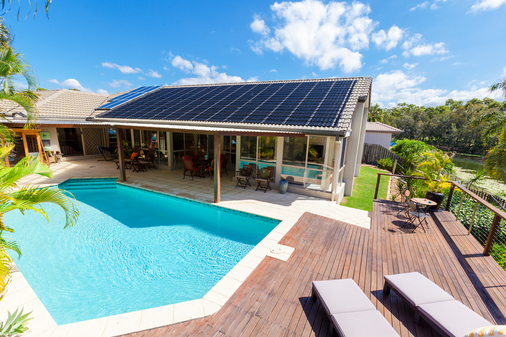 Hawkins Pools has served the East Bay for 35 years. In that time, we have become extremely experienced in everything pool construction related! Our talented designer will be able to talk to you about your vision and balance it with your property and space. An experienced designer will allow for the proper space between the house, pool, and other features. You will get to review and approve the architectural plans before swimming pool construction begins at your Danville CA home. Then, our builder's begin the work. You can count on our team for clear communication throughout the process. Our designer is a published artist with a Master's degree in Art and over 35 years of landscape design and construction experience, while our builder team is licensed, insured, and highly qualified in construction and landscape design. You are in good hands when you come to Hawkins Pools!
We are proud of the work we do in pool design and construction. We are a Diamond Certified Business with strong ties to the local community and were also named a Best of Houzz provider. We are also very proud of the many 5 star reviews we have received on Yelp, so please check out our Yelp Page! (Link here). Curious about the work we do? Take a look through our gallery. In addition to pools, we also offer water features like fountains, swim-in caves, swim-up bars, slide's and spas as well as hardscapes including pavilions, cabanas, arbors, fireplaces, & BBQs. We can make your backyard dreams come to life, all you have to do is call (925) 886-1300.