Are you looking for a custom swimming pool design for your San Ramon home? If you are looking to install a new swimming pool, hot tub, or other hardscape, allow the resident experts to help. We don't throw around the term "experts" lightly – but after over 35 years as the premier East Bay pool design and builder, we have the experience and originality to create a spectacular custom pool design for your property.
Professional Pool Construction from Start to Finish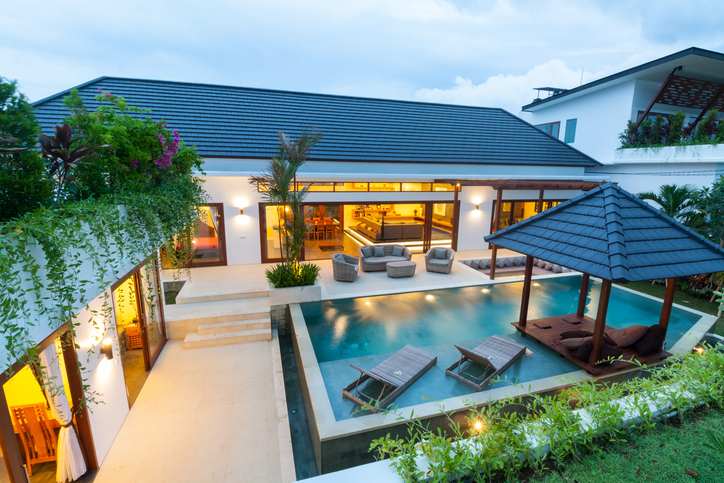 It starts with talking to our designer about your needs and priorities. Do you have a dream for your swimming pool design in San Ramon? We can execute it! Hawkins' Pools focuses our attention on two main points: a great design and a great builder. Our designer will ensure that your personal style and wish list is reflected in the design, and you will see plans before building begins. Whether you need a new pool, pool remodel, want to add a hot tub, restore your yard, or completely overhaul the space, our designer will give you a full drawing so you know what to expect. For decades, the East Bay has turned to our company for professional and innovative design, coupled with quality workmanship. Here is a recent swimming pool design we completed in San Ramon, including a waterfall, pool, spa, and landscaping. We don't just offer pool design; Hawkins' designs complete outdoor spaces including swimming pools, pool houses, arbors, pavilions, cabanas, outdoor kitchens, BBQ Pits, Fire Pits and more!
Our company is proud of the customer service and quality work we offer to our customers in San Ramon, Danville, Orinda, Walnut Creek, and beyond. Our satisfied customers are thrilled with their pools. We're thrilled to get to help people throughout the East Bay realize their backyard fantasies. Our experienced team does it all, from beautiful design to detailed and meticulous construction work. When you're ready for the backyard of your dreams, we can also provide needed pool maintenance as well contact us.