You'll find quality pavilion construction for Danville CA right here in nearby San Ramon at Hawkins Pools. We'll create the custom pavilion design to complete your outdoor space and will work with any budget. You may be looking for a cozy gathering space or a place to host cookouts during summer parties. No matter what you want, our fantastic team of professional designers and contractors will craft a pool pavilion that does everything you want and more.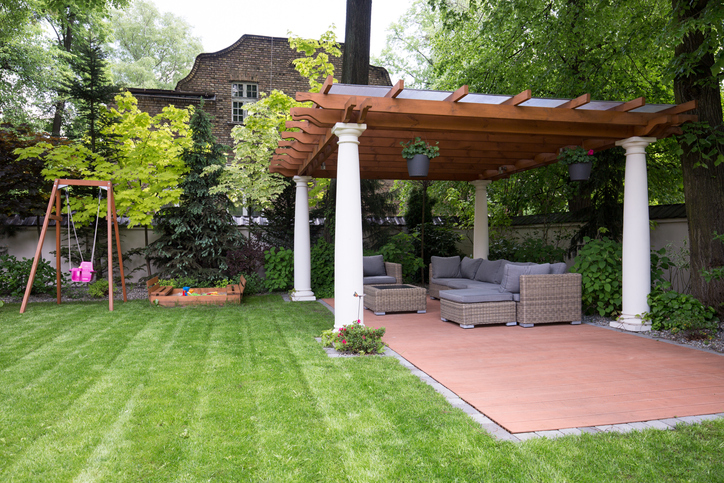 Our designer offers 35 years of landscape design and construction experience in addition to being a published artist. A highly skilled designer can't work alone in pavilion construction so we also work alongside a highly qualified building team that serves Danville and the surrounding communities. Our team is very skilled in building or renovating in-ground pools, though despite our name, we build so much more than pools. After you have the pool, you may want to go even further to create the outdoor paradise you've always envisioned. That vision could start with a custom pavilion design. A pavilion is a small building with a specific purpose, like a pool house or recreation space, and our team can make it exactly what you'd like it to be. Lighting, sound systems, heating, and even fireplaces can be included in a pavilion design. Would you like to have an outdoor kitchen or rec room for a pool table and a big screen television? No problem!
In addition to pavilion construction, we also provide Danville area homeowners with design and construction services for cabanas, pool houses, barbecues, outdoor kitchens, fire pits, swimming pools, and more! Contact us at 925-886-1300 to request a consultation or appointment, or use our online form to let us know what sort of project you're planning. You can view our design gallery here on the website. We also offer pool maintenance services at your convenience.