Choose the best contracting firm in the East Bay Area for your cabana construction project in Moraga. Hawkins Pools is here for you!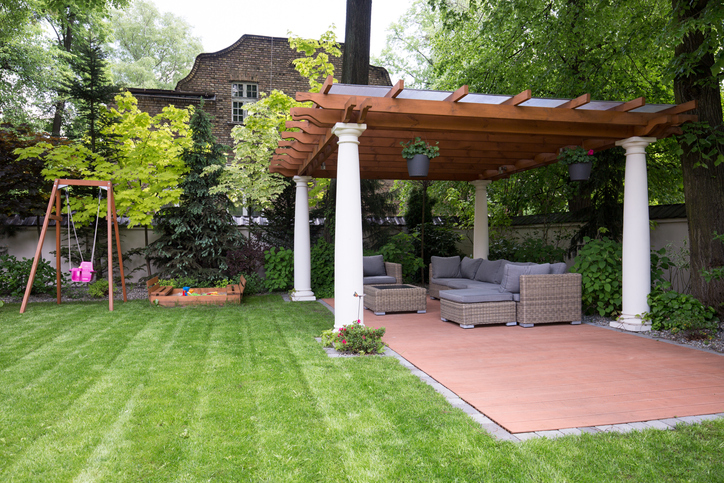 What is a cabana, anyway? It's typically described as a covered structure often found near a beach or swimming pool. Cabanas can be open-air or enclosed, and they can include all the amenities of home, including a sound system, lighting, heating, television, and even an outdoor kitchen. At Hawkins Pools, our skilled cabana builders have created plenty of enviable pool houses, pavilions, and much more. As a custom cabana builder, we work closely with each of our clients from the design process all the way through completion. Communication is important to us, so we do whatever we can to make sure you're always in the loop and we're all on the same page.
When it comes to cabana construction in Moraga, everything is entirely up to you. If you want a traditional thatch-style cabana that gives your guest the feeling of a Caribbean getaway, we've got you covered. If you'd prefer something a little more high-tech with tons of creature comforts, we can do that, too. Our cabana builders do a whole lot more than build outdoor hideaways – we have over 35 years of experience designing and constructing all kinds of outdoor projects, including swimming pools, pool houses, arbors, pavilions, fire pits, built-in barbecues, outdoor kitchens, and anything else you can imagine to create the backyard of your dreams.
How do you get started? All you have to do is call 925-886-1300 and ask us about cabana construction for your Moraga home. We'd love to invite you in for a consultation so you can meet the team. We are a fully licensed and insured contracting firm located in San Ramon, serving the East Bay Area. Reach out whenever it's convenient for you and let us show you what we can do.