Hawkins Pools now provides swimming pool remodeling to homeowners in the Moraga area and beyond. Do you have an existing pool that desperately needs repairs to be usable? Or perhaps your pool is dated and needs a facelift? Either way, the Hawkins design and construction team is ready to get started. Remodeling a swimming pool requires a certain amount of skill and expertise – you can't simply slap some plaster on it and call it a day. You want to be sure you're working with licensed and insured professionals, just as you would for any other remodeling job.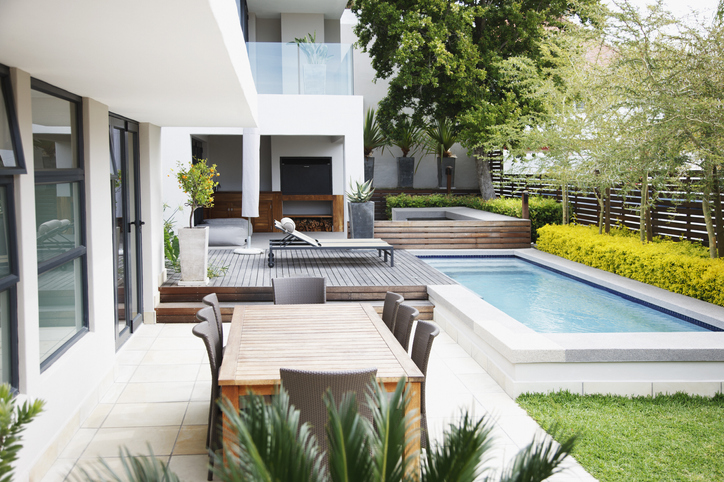 How do you choose the right contractor for your project? Start by doing the right research. Gather together a list of trusted contracting companies and double check their licensing. Once you have your list, you can start reviewing projects and making calls. It's always a good idea to speak with the contractors you're considering and, preferably, meet with them in person. We're always glad to set up consultations over the phone or in person whenever needed. When you're choosing who you want to work with, trust recommendations and reviews, but also go with your gut. You should get along well with your contractor, especially if you'll be working with them from the start of the project all the way through the end.
Please check out some of the nice reviews our customers have left for us.
Now that you have a contractor in mind, you can begin the discussions of how best to remodel the swimming pool on your property. An on-site inspection is a must for our crew because it helps us gauge the full scope of the project and determine the best course of action for a remodel. Whether you're expanding a pool, fixing cracked plaster, or adding an exciting new water feature, you'll want to approach the project from the best possible angle. We take all of our swimming pool remodeling jobs in Moraga very seriously and treat each job as its own unique project – we want to do what's best for you, our customer, not what works best for us.
Would you like to discuss a swimming pool remodeling project with us? Call today to get started!