Looking for quality pavilion construction in the Moraga area? Let Hawkins Pools be your go to pavilion and outdoor construction company! Hawkins Pools is a trusted pool and yard construction firm that has been serving the East Bay Community, and generating happy customers, for over 35 years! And we have the Yelp Reviews to prove it! (Link) More than that, we are a licensed and insured contracting firm with an experienced designer and build team on staff. Our workmanship is concise and well thought out and our staff is skilled in all things outdoor, from swimming pools and arbors to fire pits, cabanas and of course pavilions! When you're on the hunt for pavilion construction builders serving the East Bay hopefully we make the top of your list!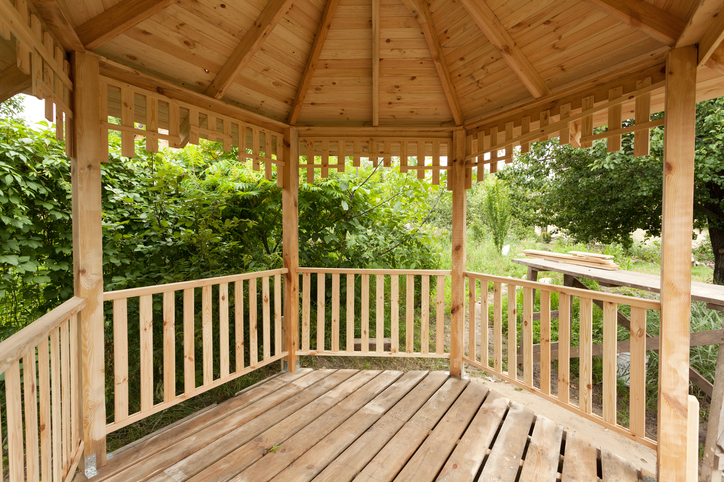 With our extensive design, construction and landscaping experience we are fully equipped to execute a pavilion structure you will love and we would be happy to help with any other pool and construction needs you may have for your yard space. Our team is experienced in creating outdoor kitchens with built-in barbecues, fire and water features, pools, built-in spas, arbors of all kinds, and much more. A pavilion, in particular, can be an excellent addition to a pool area, providing a lovely focal point that defines a space in your yard. If you create benches or a small dining area that can be a cute space to enjoy with friends and family. A pavilion construction company can assist you for your Moraga home and can create an open-air or enclosed space and could include anything from a fire pit to an outdoor kitchen. If you choose to enclose the space, even more options open up, including lighting, electricity, sound systems, television, and more.
What makes us the best pavilion construction builders for your project? We've already mentioned our extensive experience and in-house team of professionals, but more than that, we're invested in creating happy customers with amazing outdoor spaces. We meet each of our clients in person to go over their needs and budget. From there, we'll complete an assessment of the space so we can properly assess the cost and scope of the project. We make it a priority to keep our customers in the loop every step of the way, from design to completion.
Would you like to discuss your options for pavilion or pool construction in the Moraga area? Please give us a call at 925-886-1300. Our office is located in San Ramon and we serve the entire East Bay Area.